Our Team
Exceptional service is provided by exceptional people. At Sagewood, our dedicated staff brings passion, expertise, and years of experience to deliver unmatched, personalized service each and every day. Our goal is to work together to serve your individual needs and exceed your expectations. We'll make sure you have the independence, flexibility, and options to live the life you want to live, to thrive, every step of the way.
Meet Our Team
Stewart Ingram — Executive Director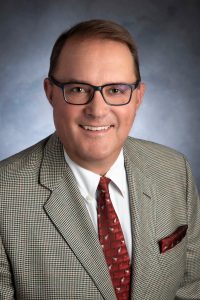 Stewart has been with Sagewood since 2006. He has worked with Life Care Services, the partner/owner and manager of Sagewood, for 24 years. As executive director of Sagewood, his role is focused on assuring resident satisfaction and managing the operation of this Life Plan community in a financially sound and efficient manner.
Ed Smith — Associate Executive Director
Ed started at Sagewood in the Summer of 2018, with over 14 years of experience in the industry. Ed is a licensed Nursing Home Administrator and a Certified Assisted Living Manager in Arizona. Ed assists the executive director in managing the overall operations at Sagewood. He is passionate about perfecting best practices and continuously improving the quality of care for residents.
Natalie Miko — Health Center Administrator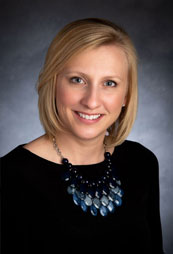 As the Health Center Administrator, Natalie oversees the operations of each department within Acacia Health Center. Natalie serves as the licensed nursing home administrator for the 78 skilled beds at Acacia while providing oversight to Acacia's Assisted Living neighborhoods of Desert Willow, Cottonwood and Rosewood. Natalie and her team of nurses and support staff work hard to ensure individualized, quality of care for each resident. Natalie is a resident focused leader with over 15 years of experience as a nursing home administrator. Natalie graduated from the University of Wisconsin-Milwaukee with a Bachelor of Science degree in Healthcare Administration and received her Master of Business Administration with a Healthcare Management Emphasis from West Texas A&M University.
Susan Cottrell — Director of Administrative Services
Susan backs up the executive director and supervises the concierge services provided toSagewood residences. She leads the business office and IT staff and functions.  The administrative functions of Sagewood are facilitated with her talent. 
David Bennett — Director of Accounting
David has worked with Life Care Services, as a partner and manager of Sagewood, for 13 years. He understands the complexity and details of Sagewood's Life Plan Community residency agreement and frequently meets with prospective residents to review their financial questions. David is supported by a sophisticated financial team at Life Care Services to ensure the financial stability and strength of the community.
Michael Kunze — Director of Food and Beverage Services
Michael joined Sagewood in the summer of 2015. With 12 years in the hospitality industry, he has served as food and beverage manager at Talking Stick Resort of Scottsdale and Troon North Golf Club. The execution of both high-quality service and superior culinary experiences for residents in multiple dining venues at Sagewood requires professional experience and high energy. Michael is dedicated to achieving and exceeding residents' expectations.
Vincent DeMar — Executive Chef
Vincent also joined Sagewood in the summer of 2015. He has more than 15 years of culinary experience and trained at the Scottsdale Culinary Institute. He served as executive chef at a local Life Plan Community for six years and sous chef for nine years. He brings a refreshing finesse of flavors to the dining experience for the residents at Sagewood. Working with his culinary staff, the menus he and Michael create reflect a wide range of choice and tastes.
Kim Herman — Director of Human Resources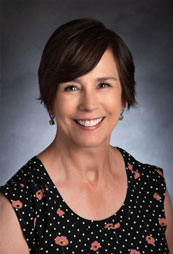 Kim has over 30+ years of human resource and management experience. Kim is responsible for ensuring qualified and responsive staff are recruited and trained for the services they provide residents of Sagewood. Creating a supportive and hospitality-focused environment for the staff ensures residents' expectations are met by a staff that enjoys working with residents and are provided the opportunity for personal fulfillment and growth.
Iveta Delic — Director of Environmental Services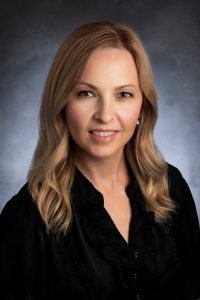 Iveta has been with Sagewood since before its opening in 2010. Her experience in the resort industry includes director of housekeeping and environmental services with a host of well-known resort hotels in the Phoenix area. Sagewood residents enjoy weekly housekeeping and flat laundry services which, under Iveta's direction, are done expertly and responsively to residents' wishes.
Lesley Eastman — Director of Nursing
With over 26 years of nursing experience, Lesley is dedicated to caring for people. She received her Bachelor's Degree in Nursing from Grand Canyon University and is Wound Care Certified. Lesley first joined Sagewood November 2018. As the Director of Nursing Service, her responsibility is to ensure that the services provided comply with the highest standards of quality care and that Sagewood residents benefit from the training and guidance she provides her nursing staff.
Laura Berger — Director of Residential Health Services
Laura has been with Sagewood since the fall of 2017 with more than 25 years in residential health services. Laura is responsible for evaluating residents' needs and assisting residents in navigating the available services that create the bridge between independent living and assisted living. As the "go-to" person and health care navigator for independent living residents, she strives to support and coordinate the medical care needed for Sagewood residents. It is her responsibility to promote each resident's physical, mental, and psychological well-being, thus enhancing their quality of life.
Michael Dobbs — Director of Community Life Services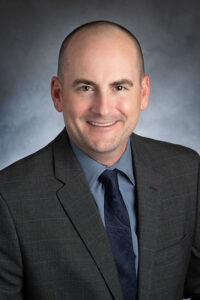 Michael joined Sagewood in the fall of 2019. His career began as a professional actor on the stage and screen in Chicago and took an organic path through private estate management, corporate and government relations, high end event coordination, and non-profit institutional advancement. His combined skills, combined with his passion for exemplary customer service and curating unique experiences, feed his keen interest in developing a diverse and holistic curriculum of events and activities for the wonderful residents of Sagewood.
Jennifer LaForest — Director of Business Development at Acacia Health Center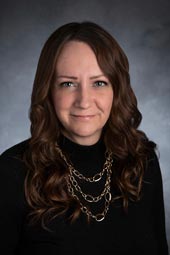 Jennifer has been at Sagewood since 2019 and has over 20 years of experience in the Skilled Nursing and retirement community industry. As the Director of Business Development, she is dedicated to ensure the highest quality of care for Acacia Health Center residents.
John Thomas – Director of Plant Operations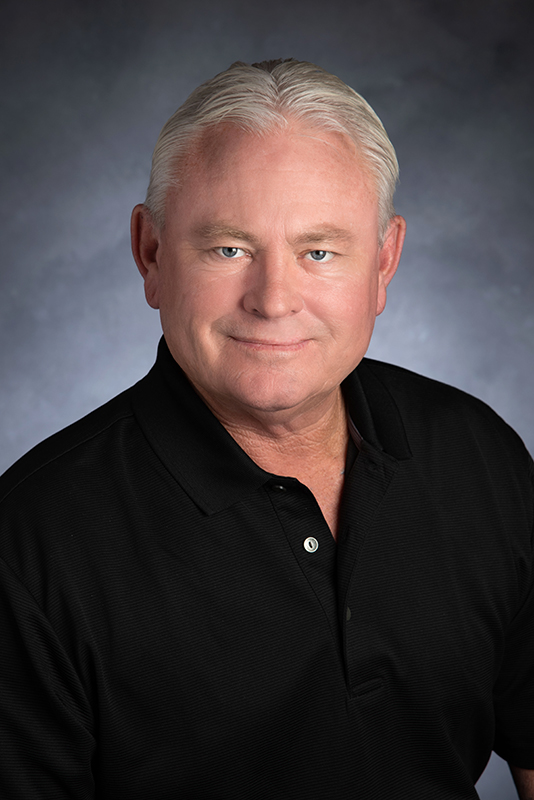 John joined the Sagewood team Fall of 2020 and has over 20 years' of impressive experience in Maintenance and Hospitality. John serves as the leadership for the maintenance team and is responsible for all the systems that provide a comfortable and safe environment for Sagewood residents. John is also responsible for ensuring all the residences, grounds and the clubhouse are immaculately maintained and function flawlessly.
Gina Razdan – Director of Assisted Living and Memory Care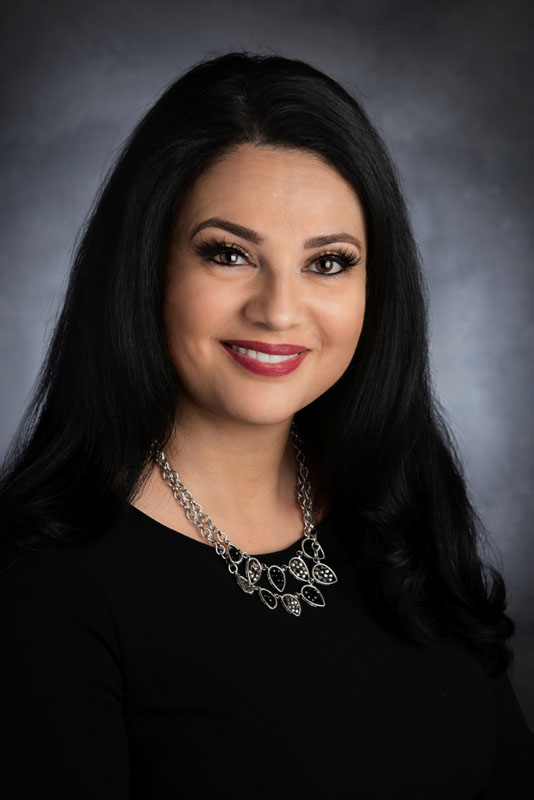 Gina is serving as the Director of Assisted Living & Memory Care at the Acacia Health Center in the Sagewood Community. Gina brings her experiences as a Registered Nurse for over 25 years in various health care settings. She is committed to provide excellent care for our residents in Desert Willow, Cottonwood and Rosewood.
Tom Mumford — Director of Security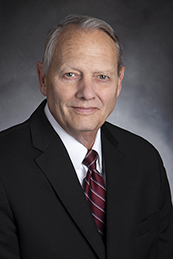 Tom joined Sagewood in the fall of 2021. As a retired US Army Military Police Investigator and a retired New Mexico Sheriff's Lieutenant, he brings more than 45 years of law enforcement and security experience to Sagewood. As the Director of Sagewood Security, Tom is responsible for a security staff of 15 dedicated security officers who provide 24 hour 7 days a week coverage responding to medical emergency calls when necessary, or the occasional lost cat case, and anything in between. Tom's goal is to make Sagewood a safe and enjoyable environment for all residents and employees, no matter where they may be on the property.
Hear what people have to say about working for LCS.
Christian Marshall, Dietary Aide
Michael Langlois, the Director of Community Life Services